Published on
February 8, 2022
Category
News
With unreleased songs and new liner notes.
Tinariwen reissues their Radio Tidas Sessions and Amassakoul albums, via Wedge in March.
Tinariwen is a multigenerational group founded by Ibrahim Ag Alhabib in the late 70s, who met another Tuareg musician during his time in cities and refugee camps.
They recorded Radio Tidas Sessions in Kidal on a local Tamashek language radio station and features songs by Ibrahim Ag Alhabib, Kedou Ag Ossad, Foy Foy and Mohamed Ag Itlal.
Recorded in 2004 at Studio Bogolan in Bamako, Amassakoul marked "a shift to a more produced and complex sound".
Both reissues feature previously unreleased material, as well as new line notes.
Pre-order Radio Tidas Sessions here and Amassakoul here, ahead of their March 25 releases; Check out the artwork and track listing below.
Radio Tidas Sessions
1. The Song of the Beasts
2. Nar Djenetbouba
3. Imidiwaren
4. Zin Es Gourmeden
5. Afours Afours
6. Tessalit
7. Khedou Khedou
8. Mataraden Anexan
9. Bismillah
10. Tin-Essako – Live
11. Ham Tinahghin Ane Yallah (unreleased bonus track)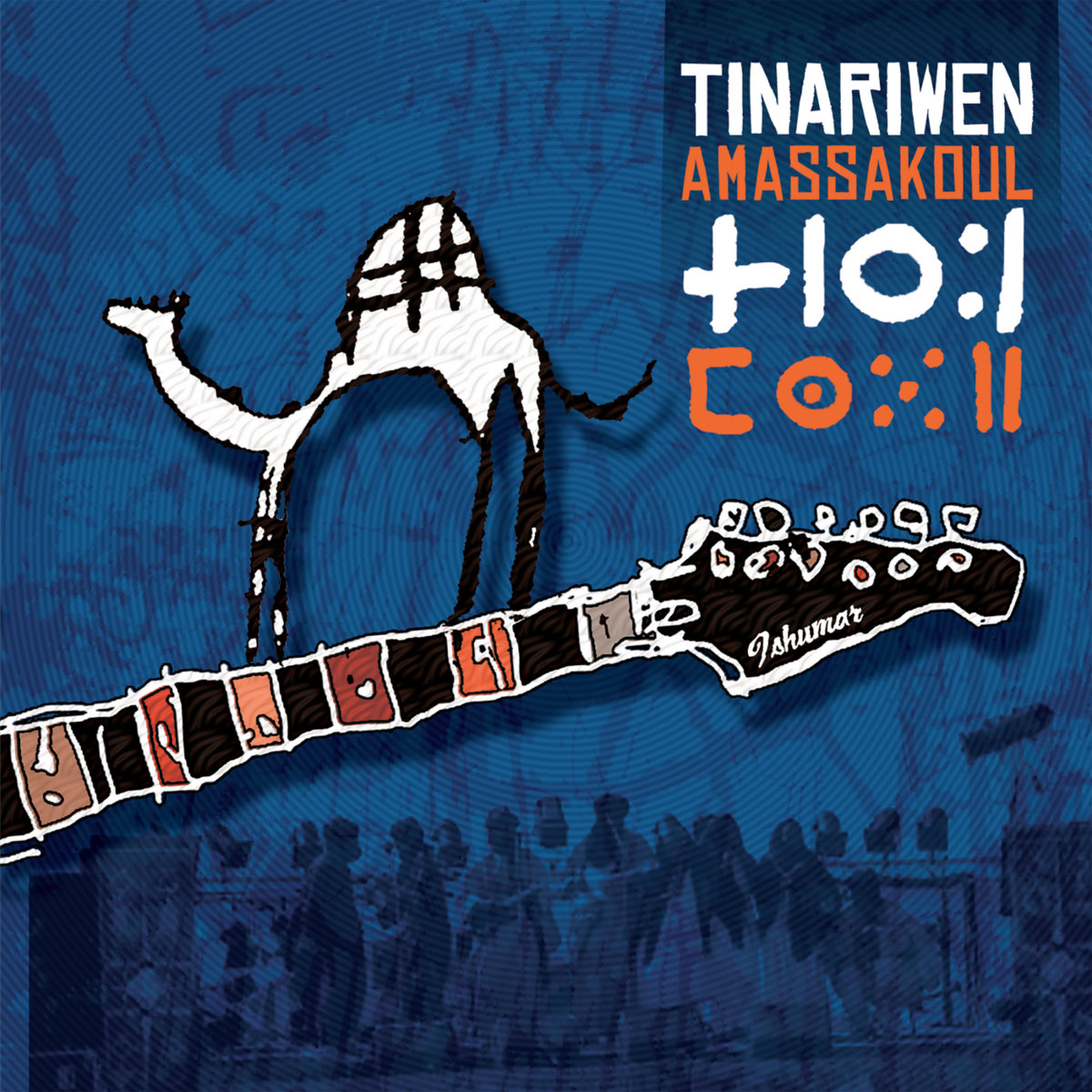 Amassakoul
1. Amassakoul 'N' 'Tenere
2. Oualahila Ar Tesninam
3. Chatma
4.Arawan
5. Chet Boghassa
6. Amidinine
7. Tenere Dafeo Nikchan
8. Aldhechen Manin
9. Alkhar Dessouf
10. Eh Massina Sintadoben
11. Assoul
12. Taskiwt Tadjat (unreleased bonus track)
Photo by: Thomas Dorn
Older
At Stomu Yamashta West Sea Sunrise reissued for the first time